Indy Parks is seeking applications for community programming partners to collaborate on diverse programming across the city. We encourage interested parties to propose programs and activities they would like to partner to provide at city parks.
Indy Parks and Recreation provides parks, greenspaces, trails, and recreation opportunities for Marion County residents and visitors. The agency offers 214 parks, 11,608 acres of greenspace, 130 playgrounds, 155 sports fields, 153 miles of trails, 23 recreation and nature centers, 20 aquatic centers, 22 spray grounds, 13 golf courses, and four dog parks. Indy Parks also provides a range of sports, art, education, and recreation programs and more than 2,400 programs throughout the year.
We are looking for you to help activate more of our spaces to bring the community together to learn, have fun, stay active, and more.
Applications are due by Friday, August 25.
Apply to become a programming partner today!
Application Link (In English) (en español)
See here for FAQs
View Info Session Presentation
Mission
To provide enriching experiences for all
Vision
Healthier lives, inspiring experiences, and vibrant communities
Organizational Values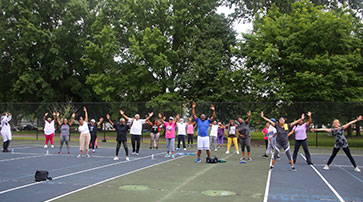 Inclusion
We celebrate diversity and aim to remove barriers to inclusion within our organization and the communities we serve. Indy Parks welcomes all, regardless of race, age, gender, socio-economic status, ability, or identity, to connect to nature, to the community, and to themselves.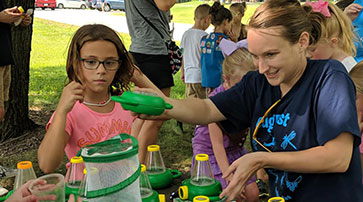 Fun
We are passionate and love what we do, celebrate the people we serve, and foster creativity, learning, connection, and authentic experiences.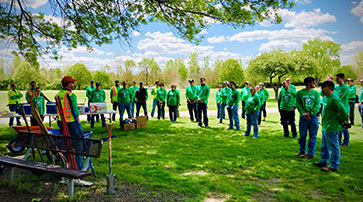 Collaboration
We strive to work together as a team within our organization and continuously engage our community partners and stakeholders.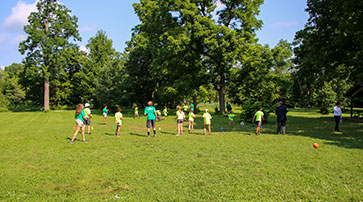 Stewardship
As stewards of our public lands, we are committed to sustainably maintaining our parks and greenspaces for future generations to enjoy. As stewards of our organization, we exist to meet the needs of the communities we serve and strengthen our organization through the care and respect of our Indy Parks team.
Indy Parks will be hosting a Programming Partners Call Out series to provide more information to interested parties and to answer questions:
Municipal Gardens
1831 Lafayette Rd
Tuesday, July 18
6:00 – 7:30 PM
No registration needed
Brookside Park
3500 Brookside Pkwy S Dr
Tuesday, July 25
6:00 – 7:30 PM
No registration needed
Virtual, Microsoft Teams
Microsoft Teams
Tuesday, August 1
6:00 – 7:00 PM
See meeting recording here
Applicants should have the following items prepared before applying
Description of program
Optional – one page document outlining your program, its benefits to the community, pricing structure, and other relevant information
Program participant information
Frequency of program
Inclusion practices
Staffing
Funding
For more details, please review the application questions.
Timeline
Questions can be asked here
Questions?
Please submit your questions here. Check back for weekly updates to FAQs.
Para obtener asistencia en español al rellenar la solicitud de la programación, póngase en contacto con Karla Romero: karla.romero@indy.gov; o (317) 489-2817.
Applications are due by Friday, August 25. Apply to become a programming partner today!
Application Link